Every year while camping and traveling we notice unique overland camping rigs. These vehicle conversions include mind blowing designs to simple and practical.
Here is photo inspiration on what you might want to envision for your own set-up.
Land Rover Defender Pop Up Camper
Defenders are sexy on their own, now you might just want to live in it full time.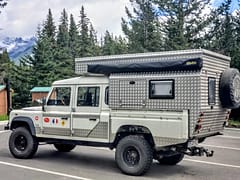 We saw an article on them after we saw them in a campground. Now this is an expedition rig.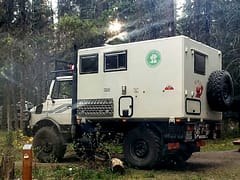 Overland Traffic Jam of Assortment of 4x4 Campers
When you run into another group traveling in a wild space you tend to stop and chat for a very long time about each rig set up.
Land Rover Discovery II next to Ford F350 with Truck Camper
Took this as a size comparison, now try parking that in a city.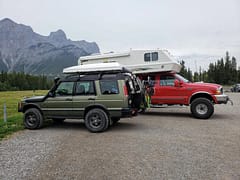 VW Westfalia Syncros Van
Maybe not ready for a washed out trail but still ready for adventure.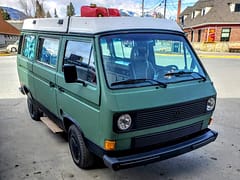 The journeys this windshield has seen…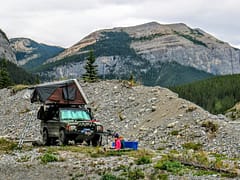 Toyota 4 Runner Limited with Gnome Home Off-road Trailer
Tear-drop trailers seem to be more common in Canada, we are seeing more on the trails and most look tough.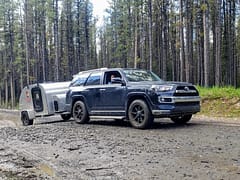 Freightliner RV Conversion
Luxury RV or expedition king?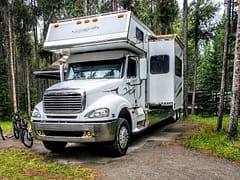 Ursa Minor Jeep Pop-up Tent Conversion
Cutting off your roof and installing a pop-up tent is a commitment. This set up is sick. Until your wife gets morning sickness then you end up sleeping outside on a cot while your family gets the tent. True story.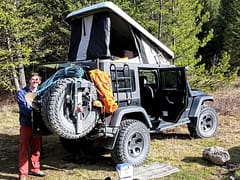 Land Rover and Jeep Overland Camp
Land Rover's and Jeep's can be best friends. Or at least the people inside of them. Also a true story.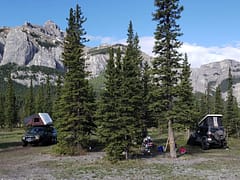 Mercedes Sprinter Van
Mercedes Sprinter van's seem popular, at least on instagram and pinterest. They are appealing but the cost and maintenance while on the road seems less appealing. 4wd Transit van's aren't as sexy but maybe more practical?!
4x4 Sprinter van.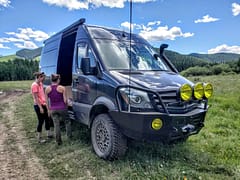 Set-up for winter with backdoor ski rack.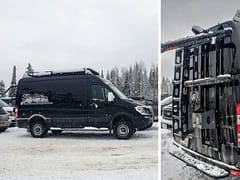 This guy might live in the mountain bike parking lot we frequent often.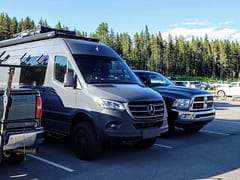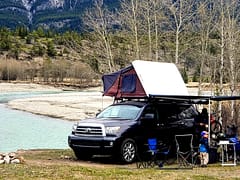 Now which style of overland camping rig is on your wish list?